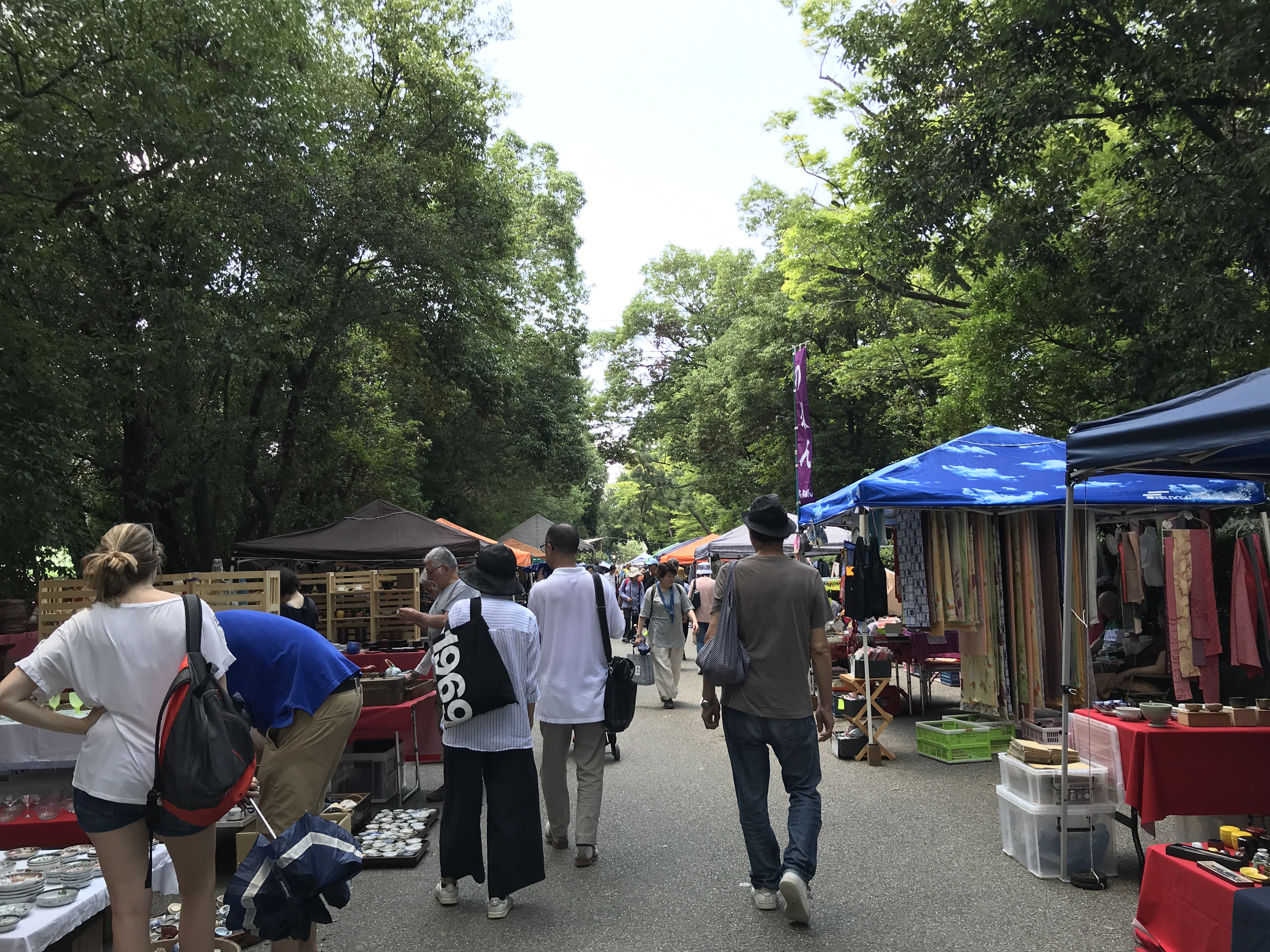 Old-style sashiko mat

I found this mat at the vintage market in Kyoto. It's simply made with the indigo dyed cotton fabric and white thread only. And yet, it has a beautiful rustic charm.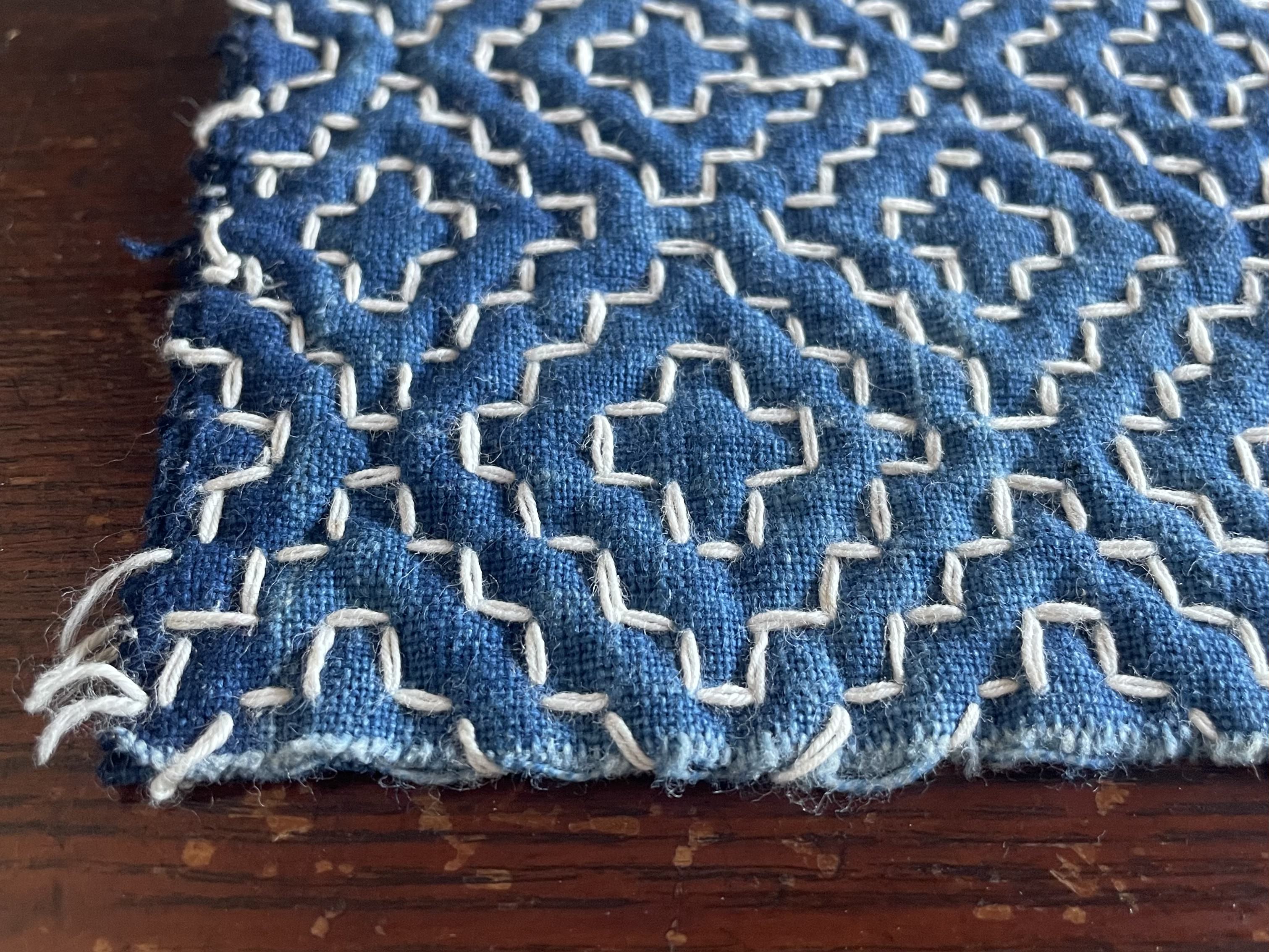 Learn from the vintage

I can see some unique techniques that we usually don't use when making Hanafukin. Why don't you explore and learn the old-style sashiko method with me?

Kakinohana pattern,
The basic of Hitomezashi sashiko
Kakinohana is one of the most common and popular Hitomezashi sashiko patterns. You can create this simple and beautiful patten with only two directions of stitches. If you're new to Hitomezashi sashiko, this is the perfect pattern to start with.
What you can learn in this course
How to prepare the fabric, draw the grid
The structure of Kakinohana pattern
How to stitch Kakinohana pattern
How to make the reversible design without any knots
The unique way of hemming learnt from the vintage mat
The variations of Kakinohana pattern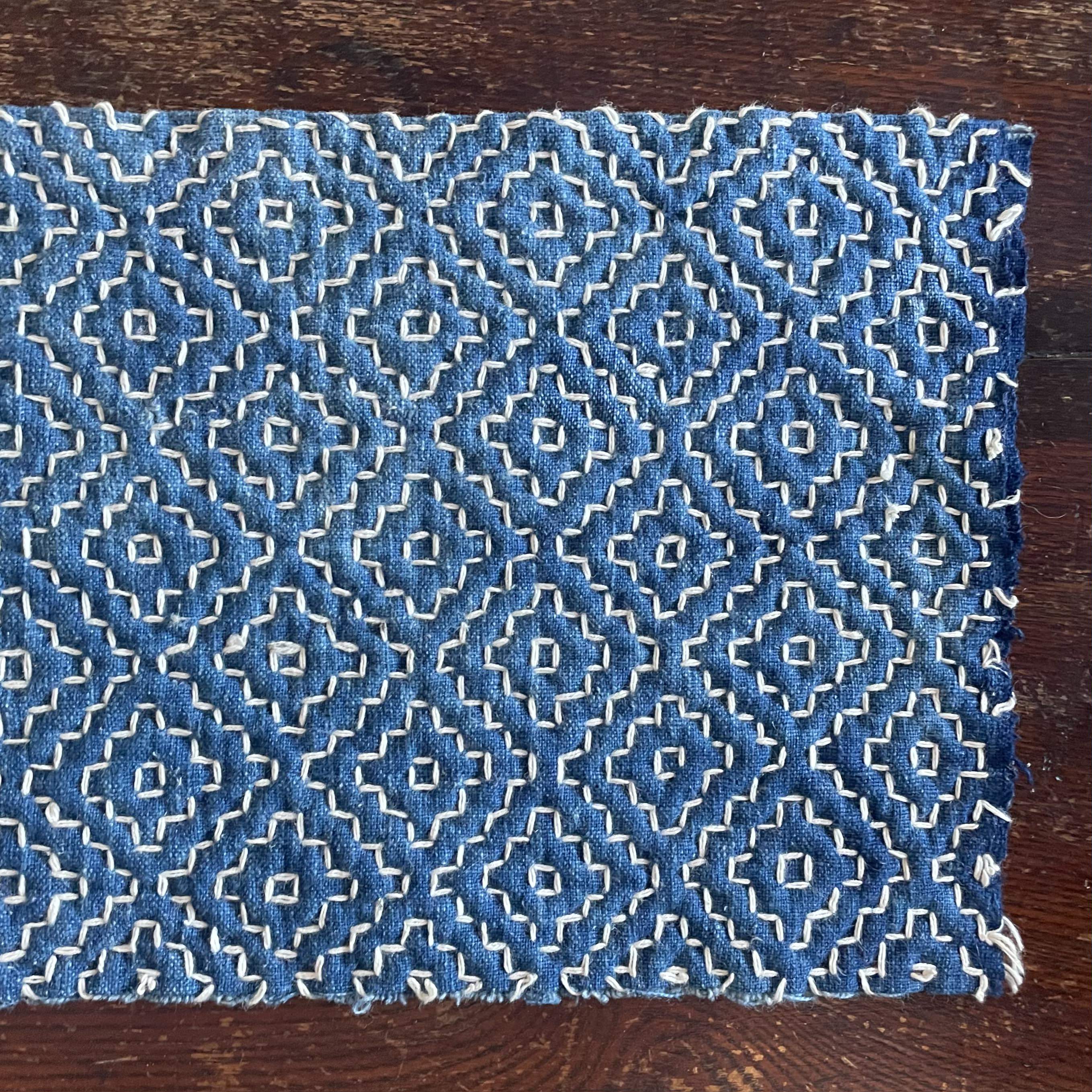 Front side

Kakinohana patterns on the front.

Back side

The reversible design without any knots.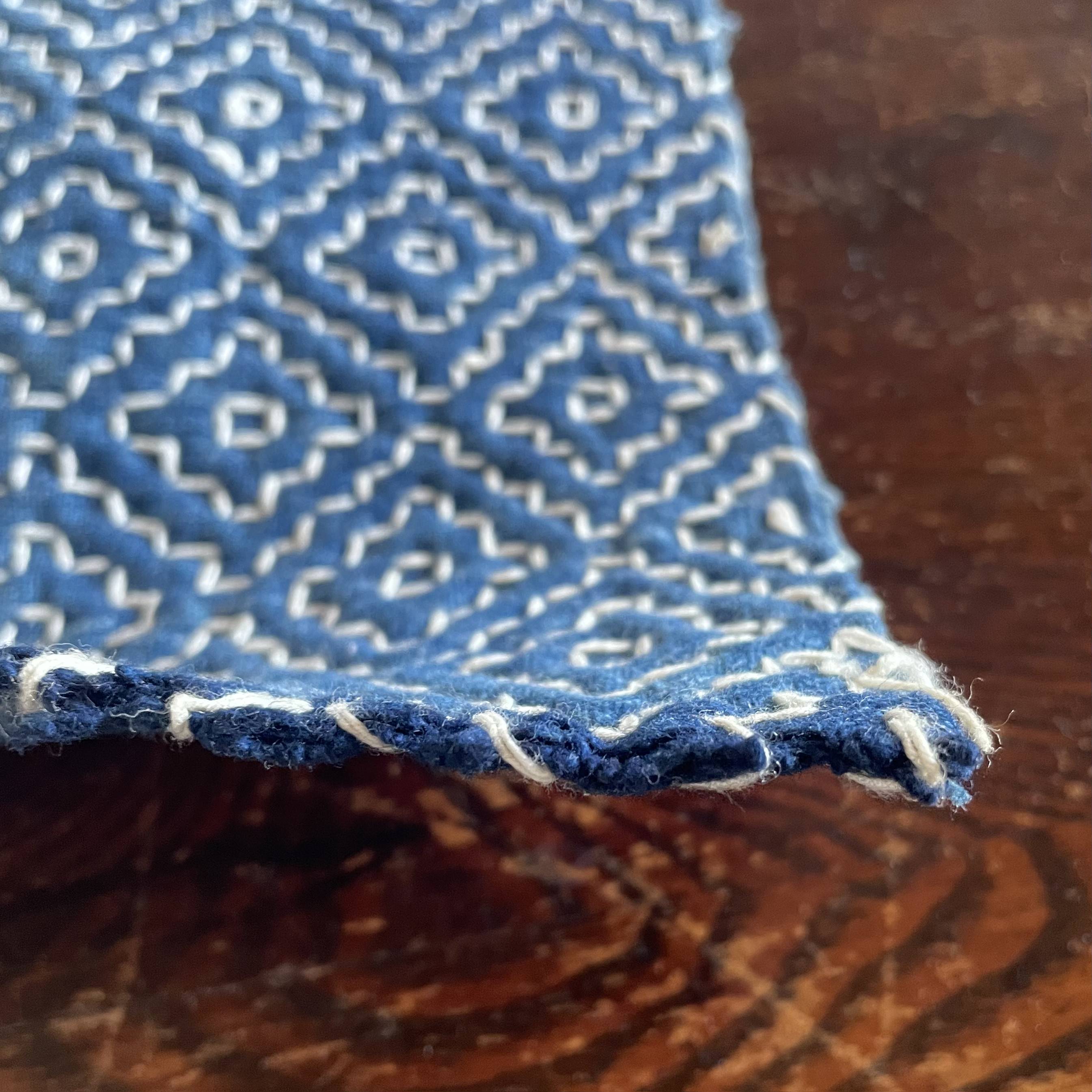 The hem

It's hemmed in the unique way.

Scheduled dates
Week 1 / Jan 29th, 10am-11:30am JST

How to prepare the fabric
Drawing the 6mm grid
The structure of Kakinohana pattern

Week 2 / Feb 5th, 3pm-4:30pm JST
Let's make horizontal stitches
Week 3 / Feb 18th, 9pm-10:30pm JST
Adding the vertical stitches to complete the pattern

Check your inbox to confirm your subscription