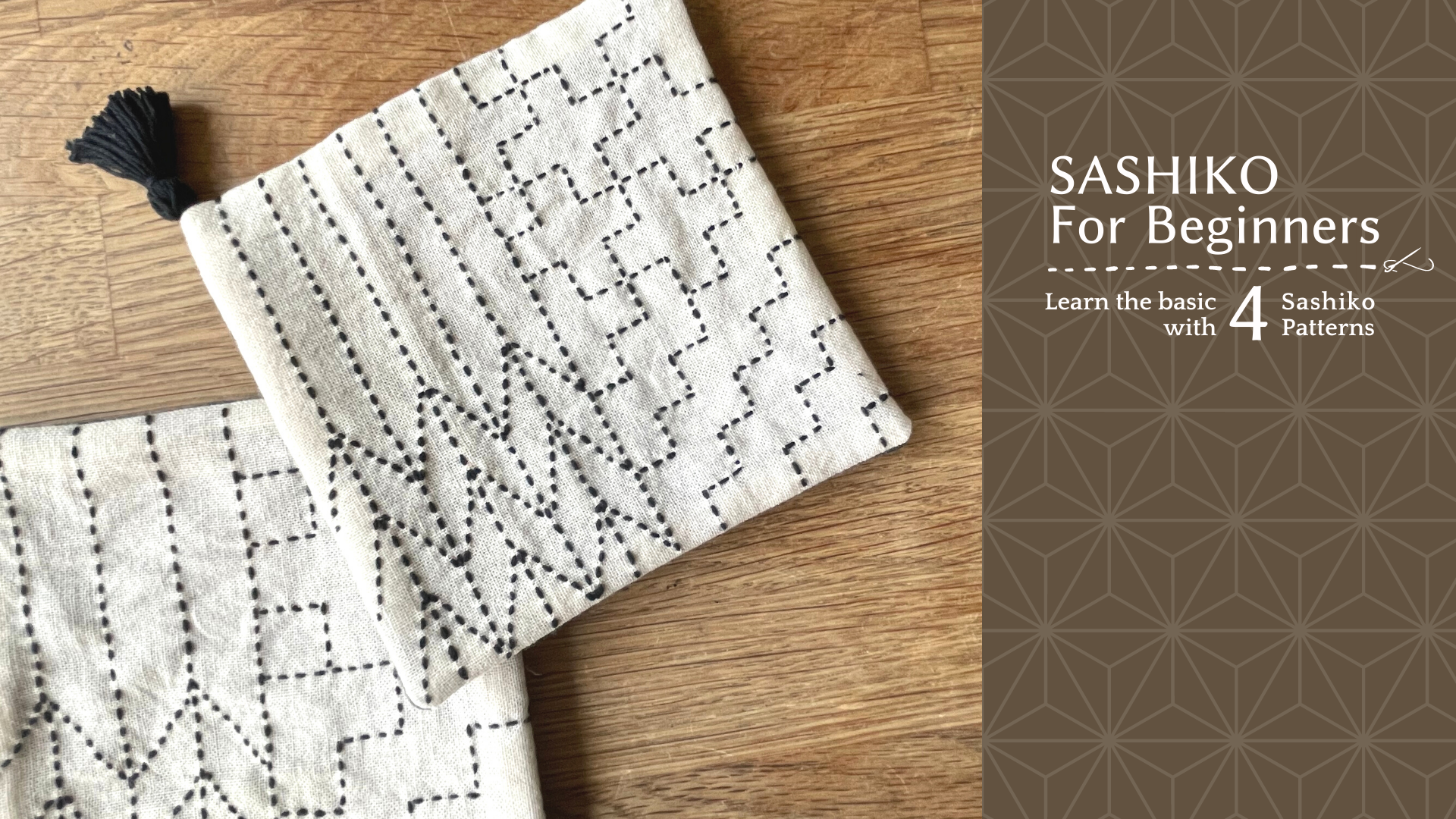 Sashiko Basic For Beginners
Do you want to try Sashiko but don't know where to start?
This basic course is made for beginners so they can learn about tools and materials, how to handle the threads, the way of holding the needle, and how to stitch without making any knots.
The Live workshop was held in March 2022 and this video course is made with the recordings. I recommend you to prepare the thread and fabric, and stitch along with the video. Join us to start exploring Sashiko : Japanese traditional folk embroidery!
What you can learn
- About tools and materials
- The proper way of storing sashiko threads
- The way of holding the needle
- How to use the plate thimble
- Should we use a thimble for stitching Sashiko?
- How to start and end stitching without knots
- Rules and tips to stitch beautifully
Check your inbox to confirm your subscription