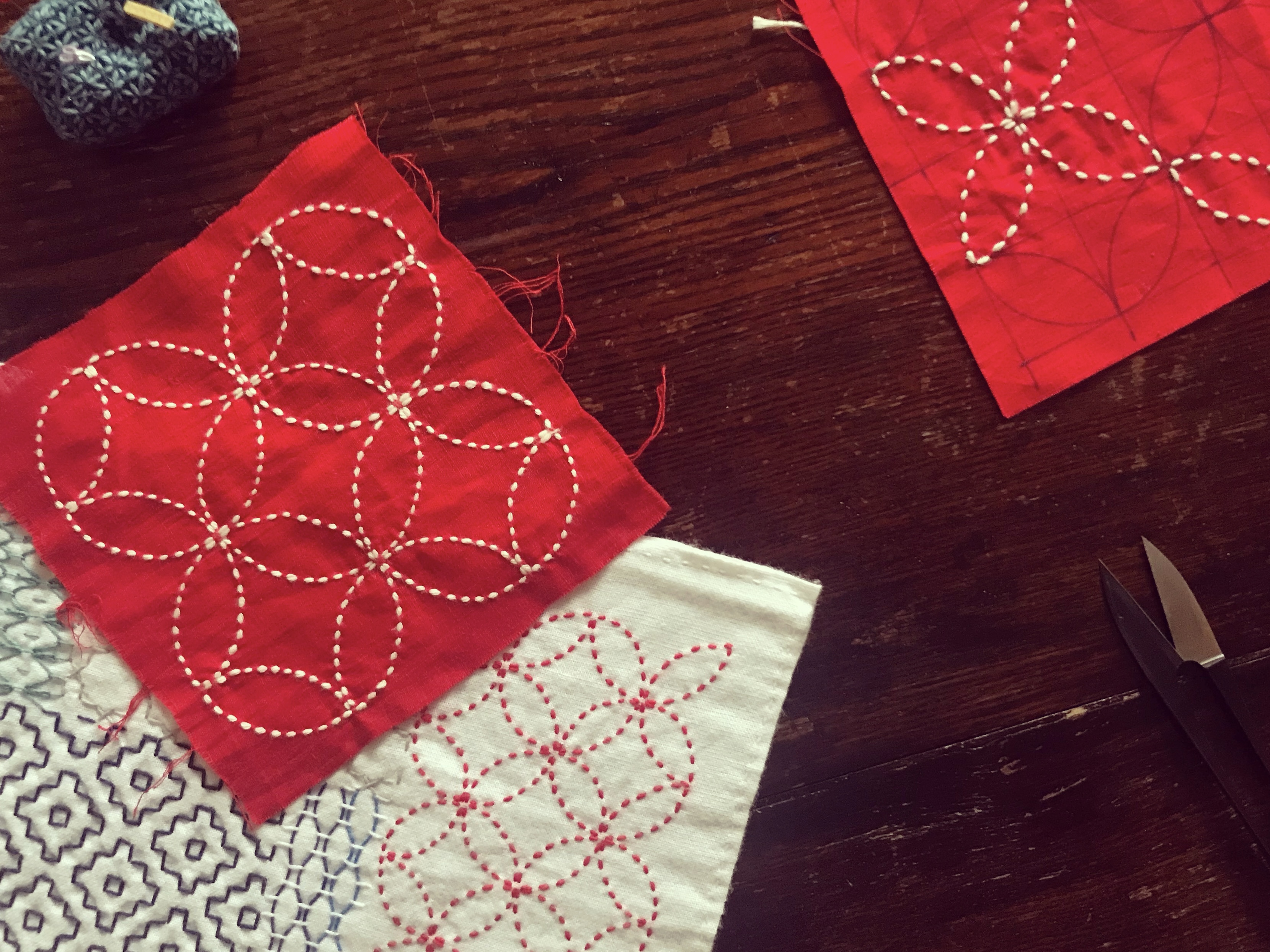 SHIPPO : Basic of Moyo-zashi Sashiko
This is a recorded class with Kazue from SASHIKO.LAB. The original workshop was held in July 2021 as a monthly workshop by SASHIKO.LAB. The whole session is held in English.
Shippo is one of the most popular Moyozashi sashiko patterns. Even if you've never heard of Moyozashi before, you don't have to worry at all! This course starts with learning about two sashiko methods, what the difference is between the two methods.
Since this is a hands-on workshop, I recommend you to prepare the thread and fabric, and stitch along with the video. If you have a question, you are always welcomed to join the LIVE sessions!
The topics in the SHIPPO course
Sashiko's two methods : Moyozashi and Hitomezashi
The difference between Moyozashi and Hitomezashi

How to draw the Shippo pattern

Stitching order

Important rules to get more beautiful result

How to stitch without making knots when stitching the connected lines

Should I make loops on the back when changing directions?

How to start and end stitching with reverse stitching

7 Variations of the Shippo pattern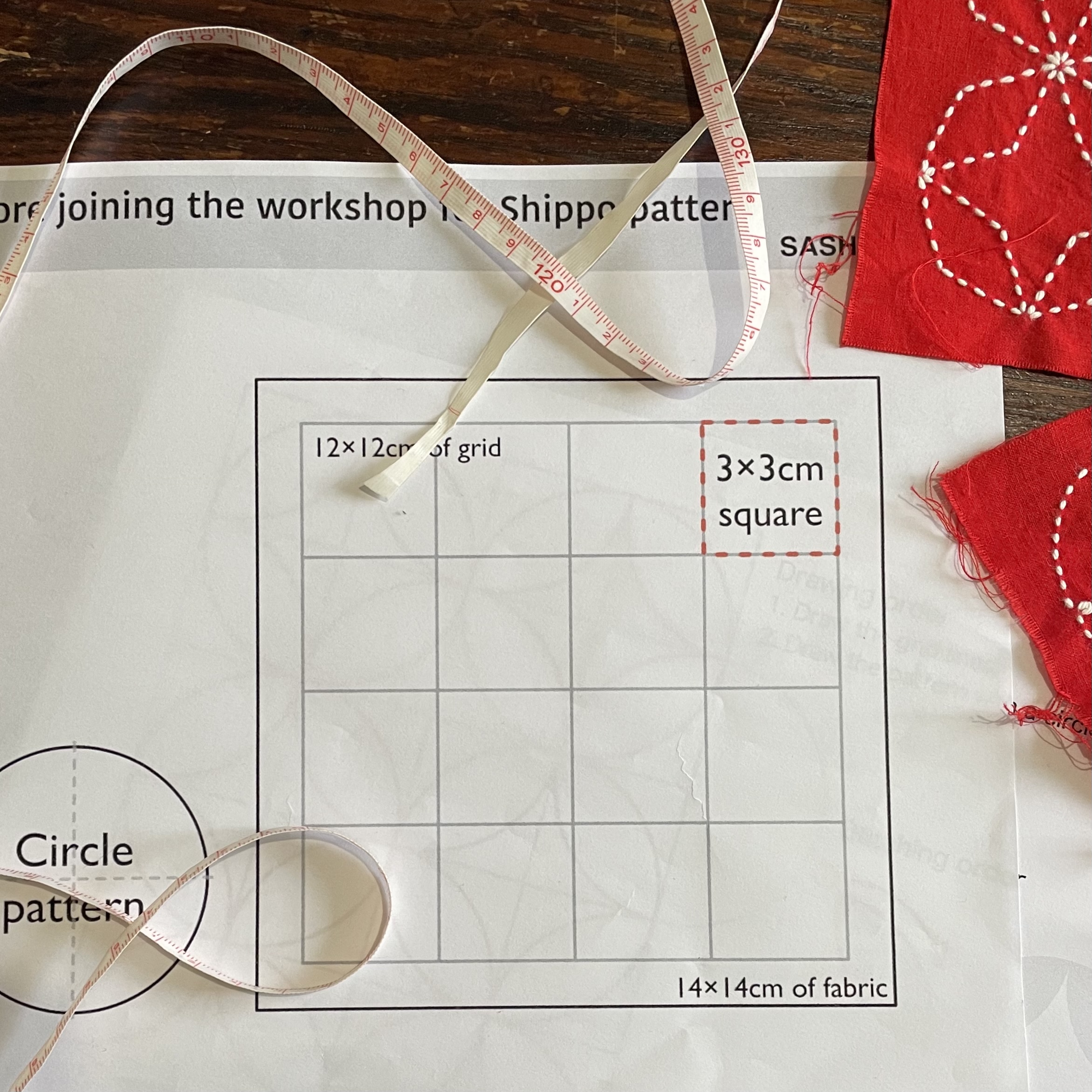 We start the lesson with drawing the pattern by ourselves. I always encourage people to draw the pattern by themselves because once you know how to draw, you can easily resize it to your project.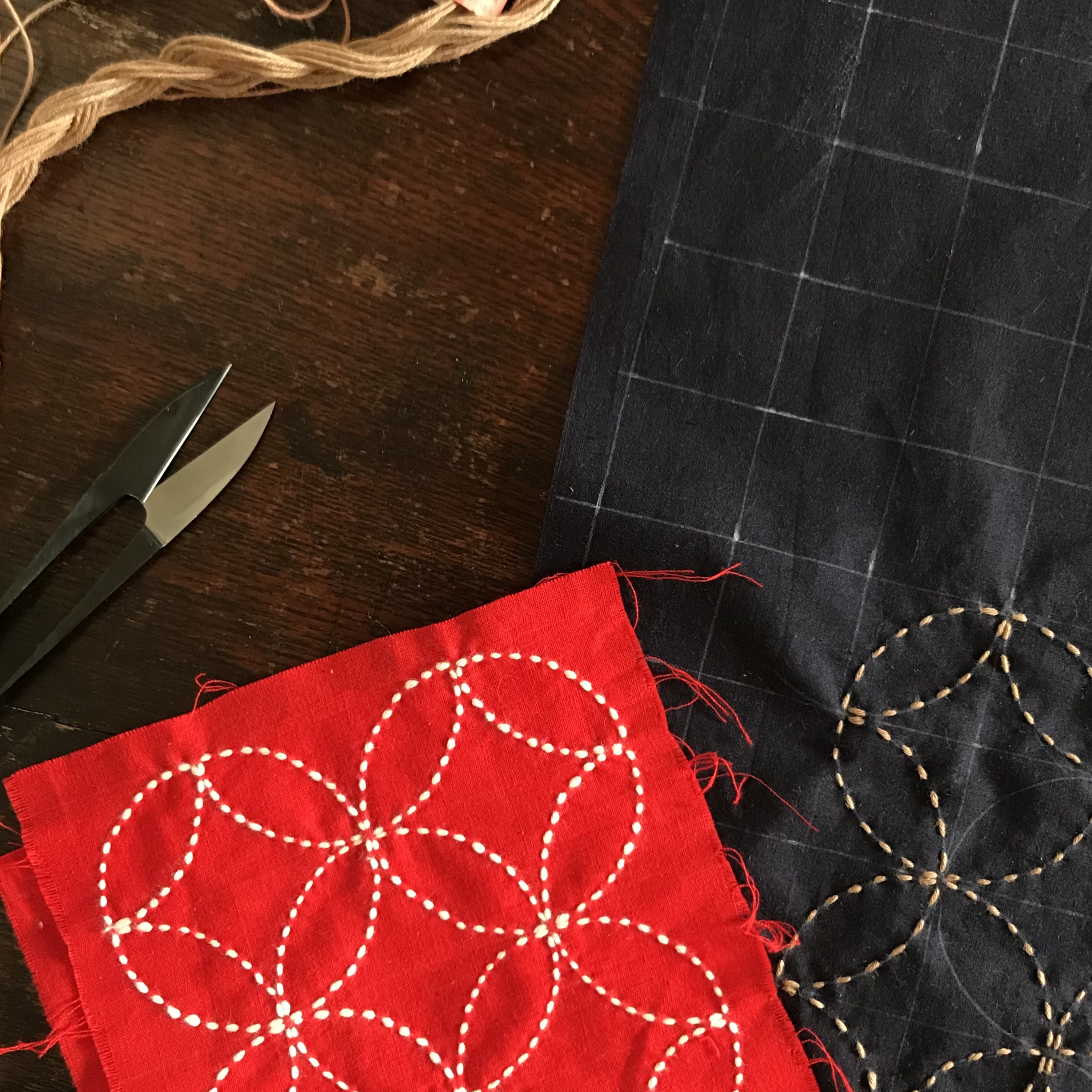 In this lesson, you can learn two methods of how to stitch without making knots. Method 1 is useful when stitching the connected line like circles, or changing threads. When simply start and end stitching without a knot, you can use method 2.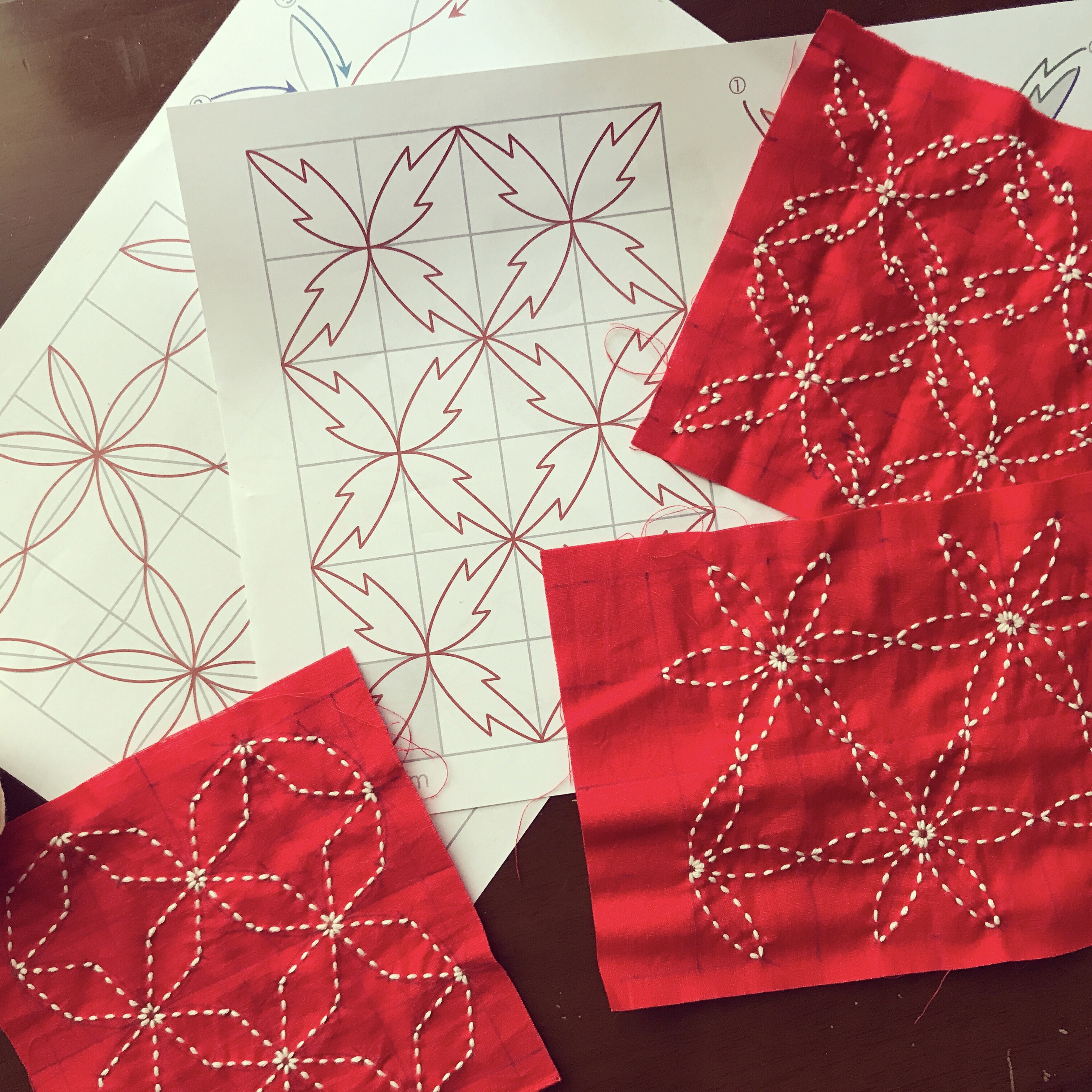 Did you know that Shippo pattern has lots of variations? I will introduce you 7 of them in this lesson. Almost all of them are based on the same grid. It means you can easily combine them!