Warikiku is one of the very traditional design of sashiko which is elegant and beautiful. At the same time, it has a practical roll to reinforce the corners of fabric such as Furoshiki, the wrapping cloth in Japan.
In this Warikiku video course, you can learn not only how to stitch, but also how to draw the pattern by yourself. Being able to draw the pattern by yourself is the key to apply it to your other project in the future.
All you'll need to draw the pattern is a piece of paper and some coins. How simple is that? This is something you can't learn from any books. After learning this Warikiku course, you will find the Japanese wisdom of stitching that has been cherished for hundreds of years.
Course Curriculum
Available in days

days after you enroll

Warikiku Video Course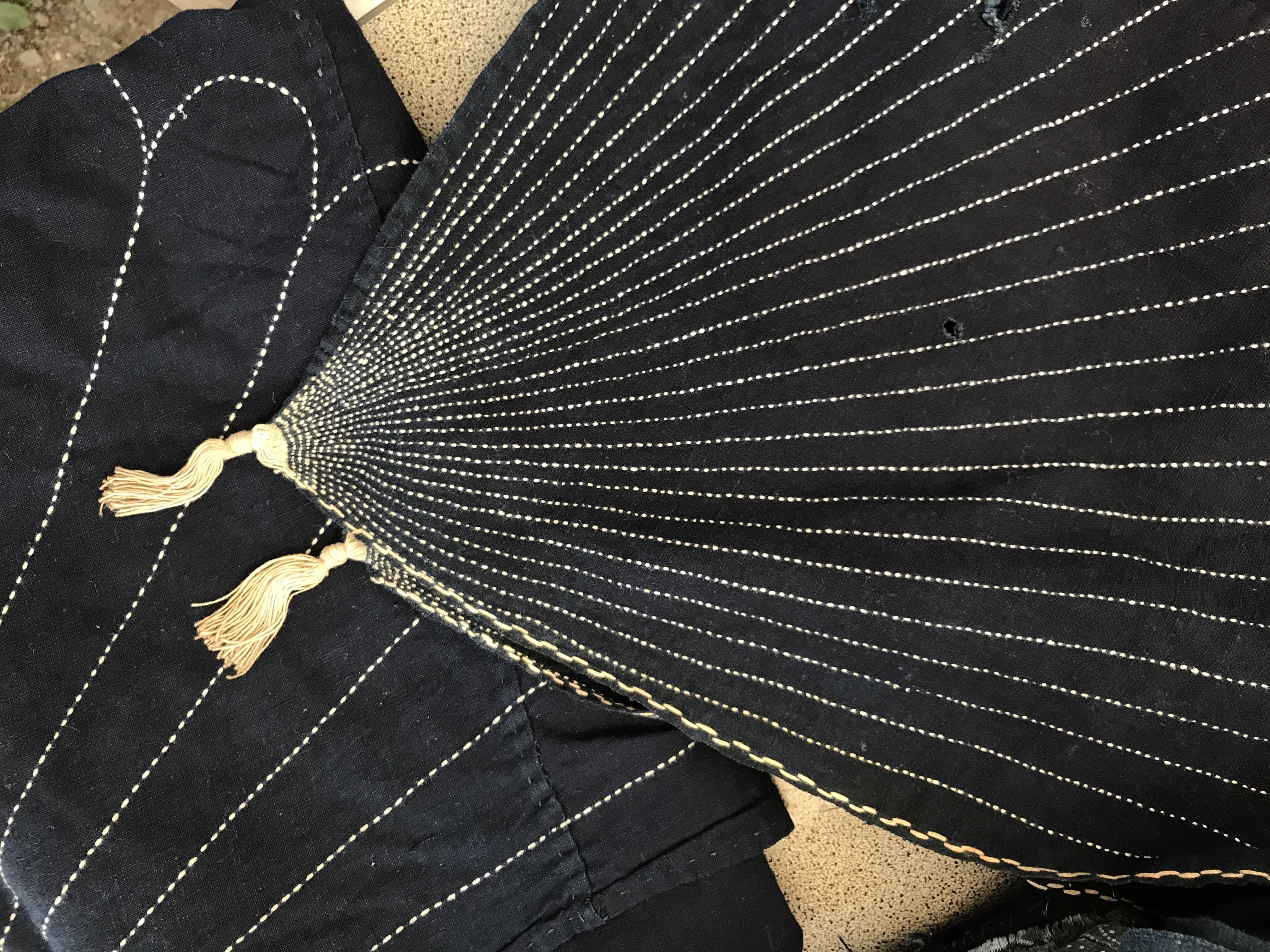 The vintage Warikiku Furoshiki
This is a vintage Furoshiki I found at the shrine market in Kyoto. Beautifully stitched Warikiku pattern on the corner.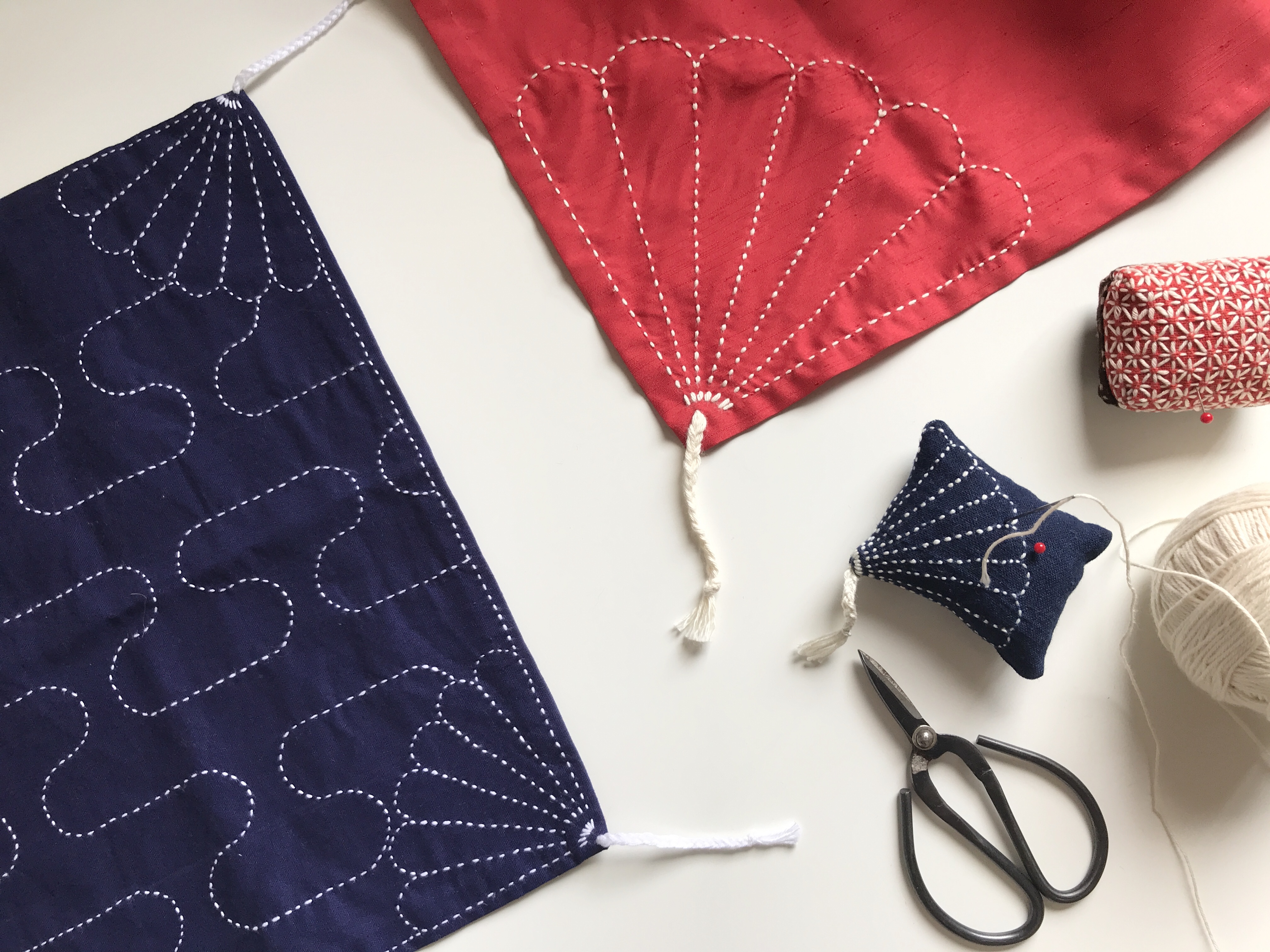 Warikiku pattern in different sizes
Once you learn how to draw the pattern, you can resize it by yourself to fit your project.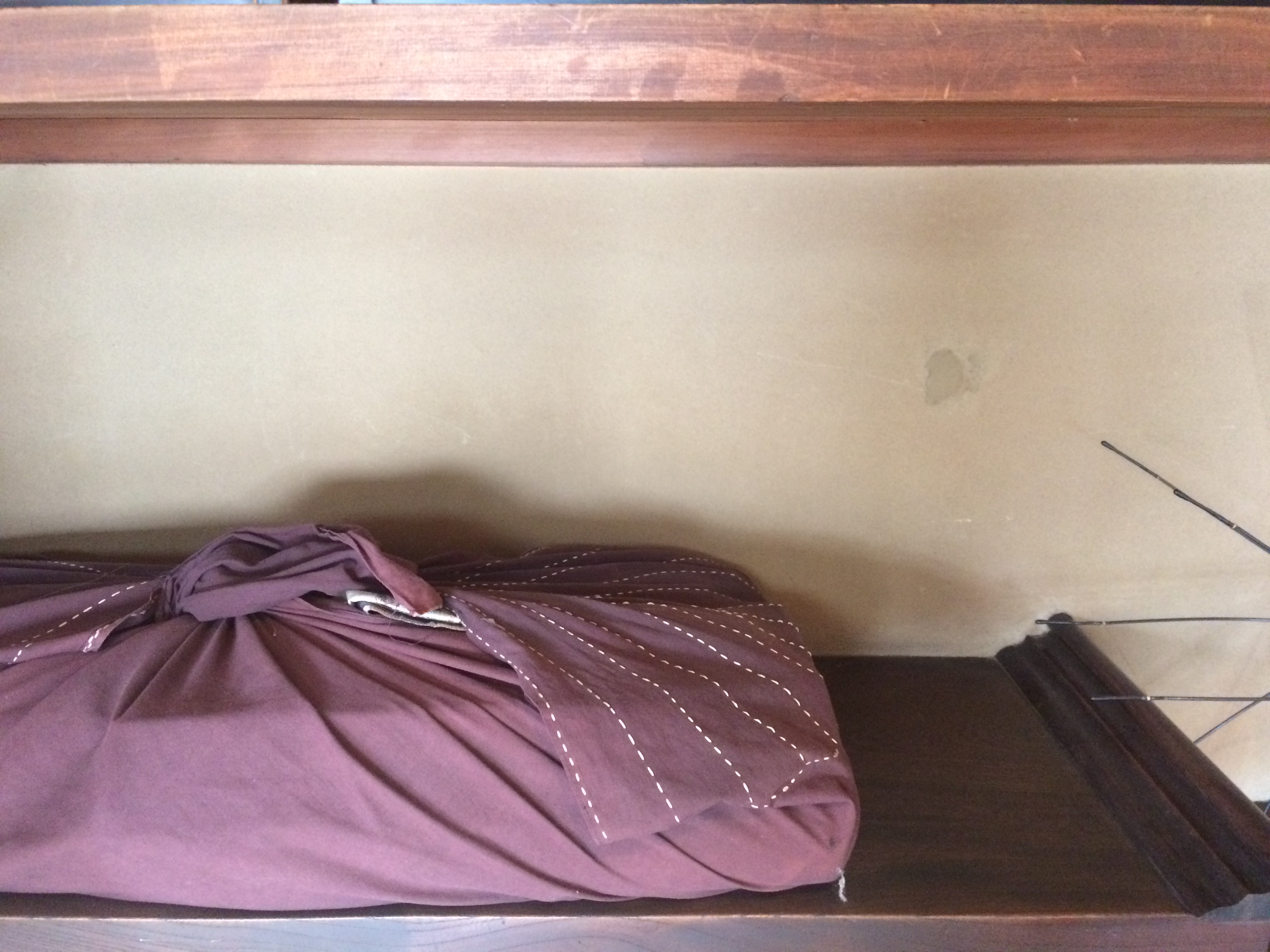 The beauty in dairy use
Furoshiki is not an old and outdated item for us. We still use it in our dairy life. Using Furoshiki is one of the sustainable way we are practicing from hundreds years ago.