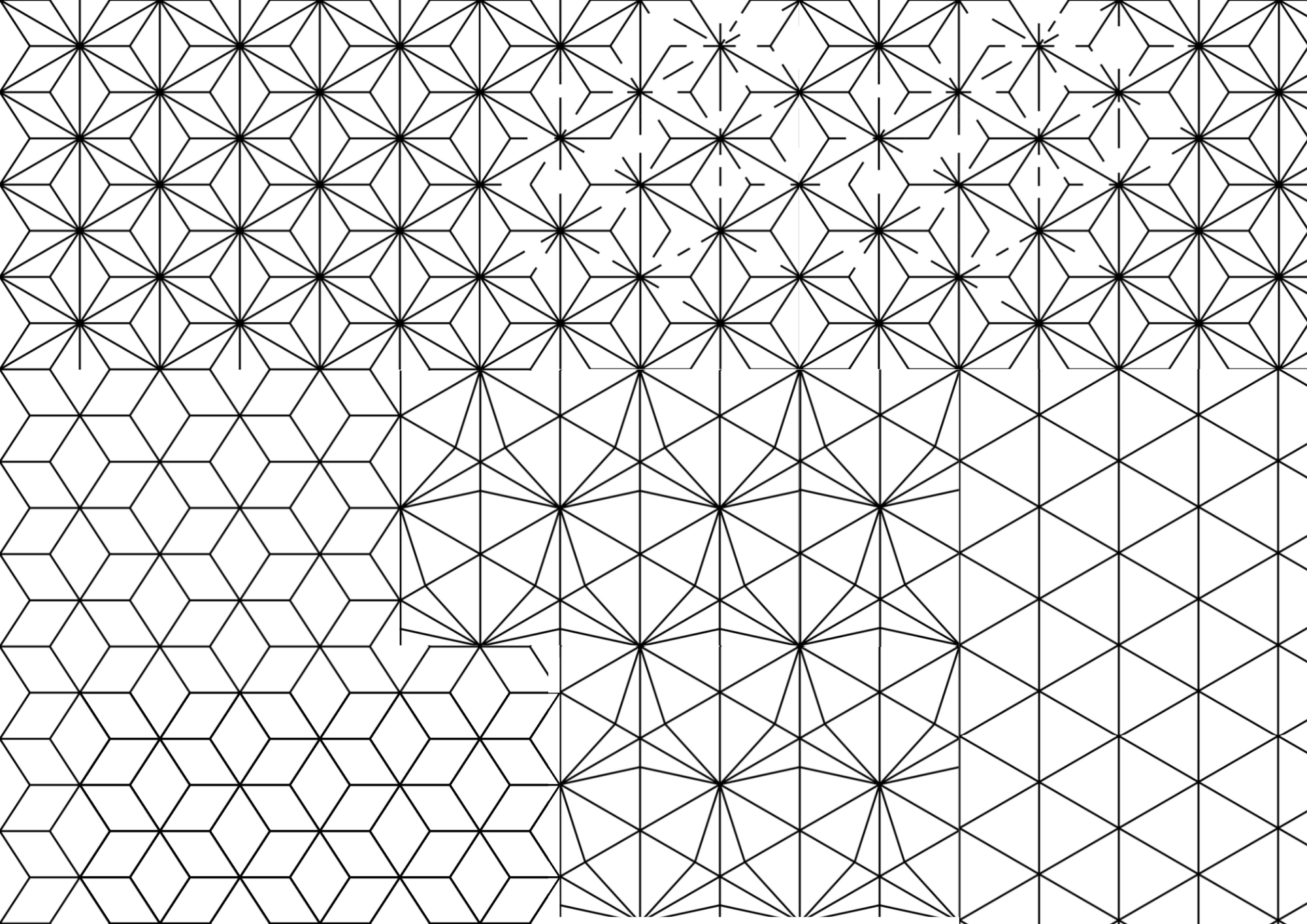 Patterns for the diagonal grid

Are you looking for the new sashiko patterns? Would you like to try stitching with the diagonal grid? Then, these patterns are perfect for you!
In this PDF file, I will introduce you four sashiko patterns that are based on the diagonal grid.
麻の葉 Asanoha
麻の葉くずし Asanoha-kuzushi
すじなし麻の葉 Sujinashi-Asanoha
笹龍胆つなぎ Sasa-Rindo-tsunagi
They all start with the same fundamental triangles, so they can be combined together just like the image.



Download them all!


You can download the file with seven pages immediately after purchasing. The instruction page includes the meaning of the Asanoha pattern and two links for the quick tutorial video.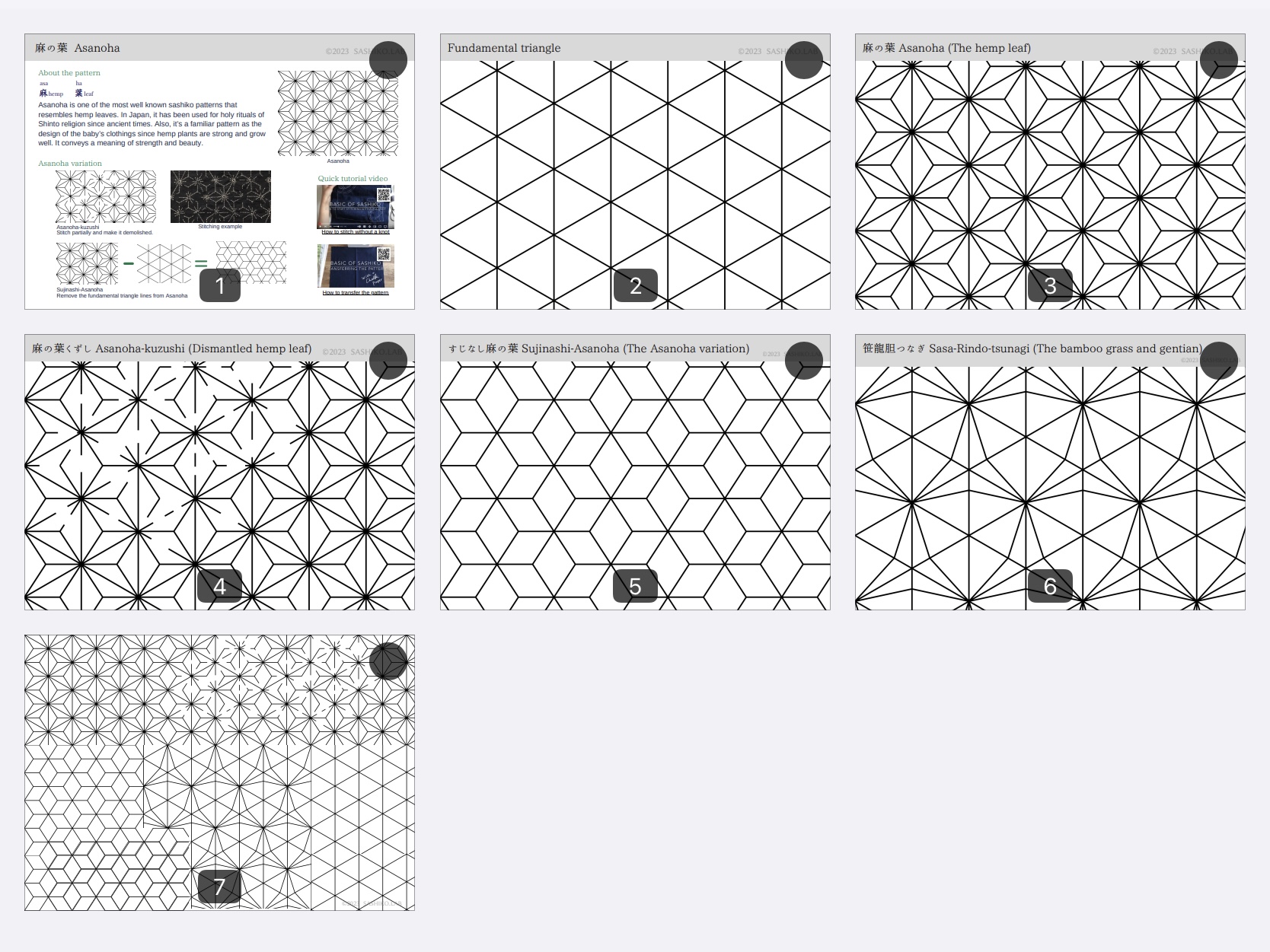 Join stitch-along zoom meetings!

I'm excited to have you join my stitch-along zoom meetings! Starting from March 5th, we'll have four sessions on Sundays to stitch together. ( There might be more sessions in short notice.)

I'm going to make a Noren, the entrance curtain for my newly opening studio with these patterns. You can bring your ongoing sashiko project to work on, or try the new patterns with me.

Unlike the usual online sessions, the stitch along zoom meetings won't be recorded. Just come and join to stitch along, to have some time to sit and stitch, or to chat with like-minded friends!

JOIN NOW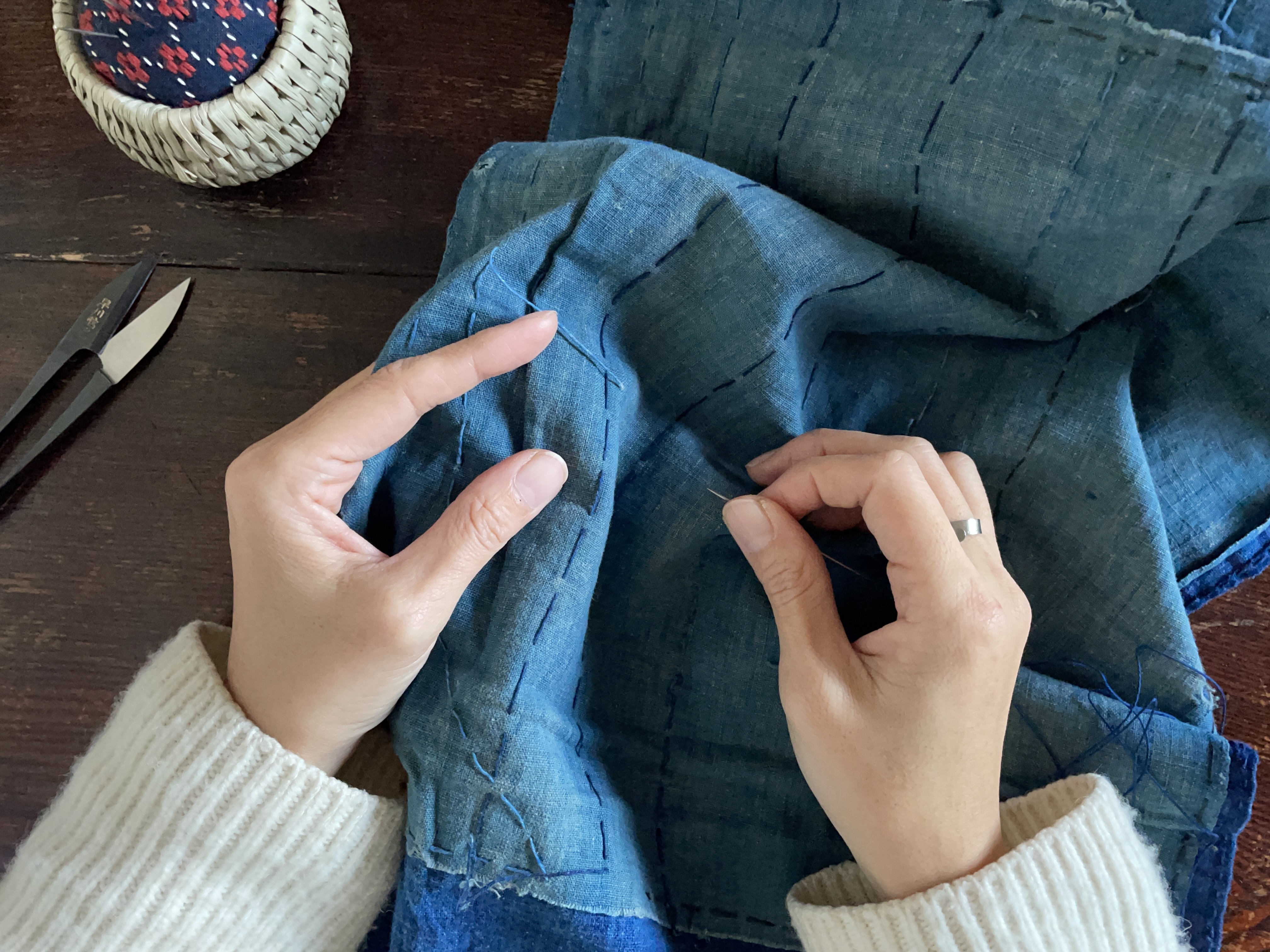 Scheduled zoom meetings
There are four sessions scheduled on Sundays in March 2023.
Click each date to see what time that is in your time zone↓
On March 19th, 10am - 11am JST
Visit here for more informations about stitch-along!