Needed materials
【 Needed materials 】
Cotton fabric
Sashiko thread
Sewing thread for preparing the fabric
The coffee fukin kits are available in my online store, but you can use any fabric and thread. It doesn't have to be brown and navy either.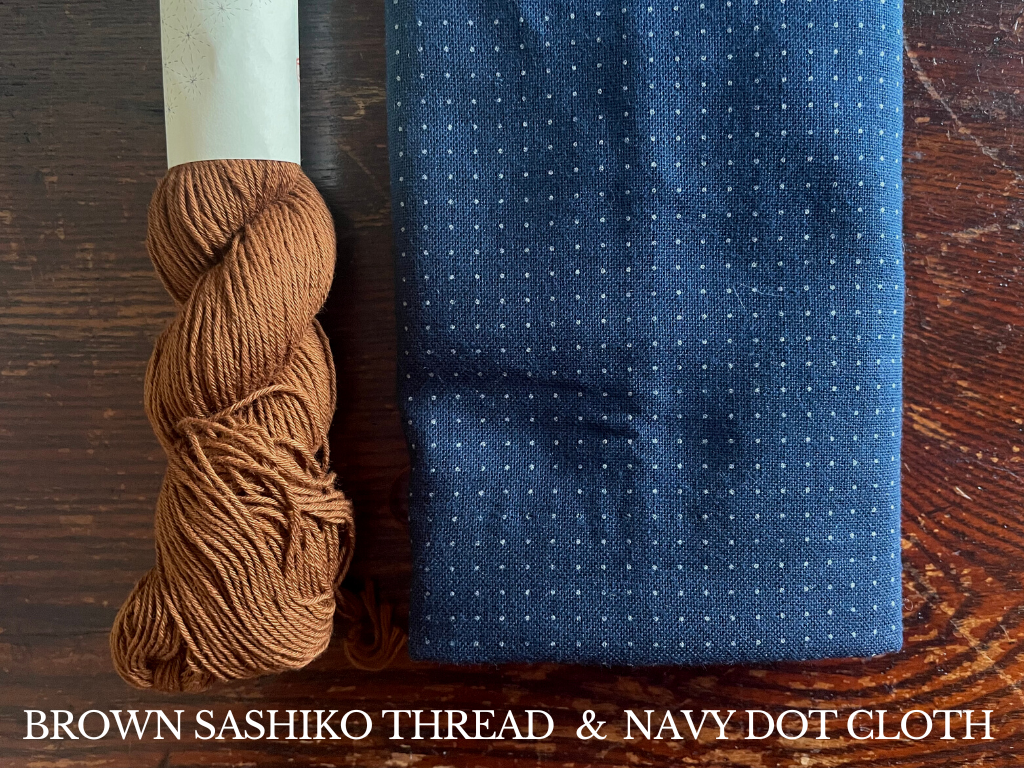 【 Fabric size 】
The finished size of Hanafukin would be approx. 33cm × 33cm when doubled. It means you'll need about 35×70cm of cotton fabric.
【 Grid size 】
This pattern is based on 5mm grid. Use the 5mm dot / grid stenciled fabric, or draw the 5mm grid by yourself.

Complete and Continue