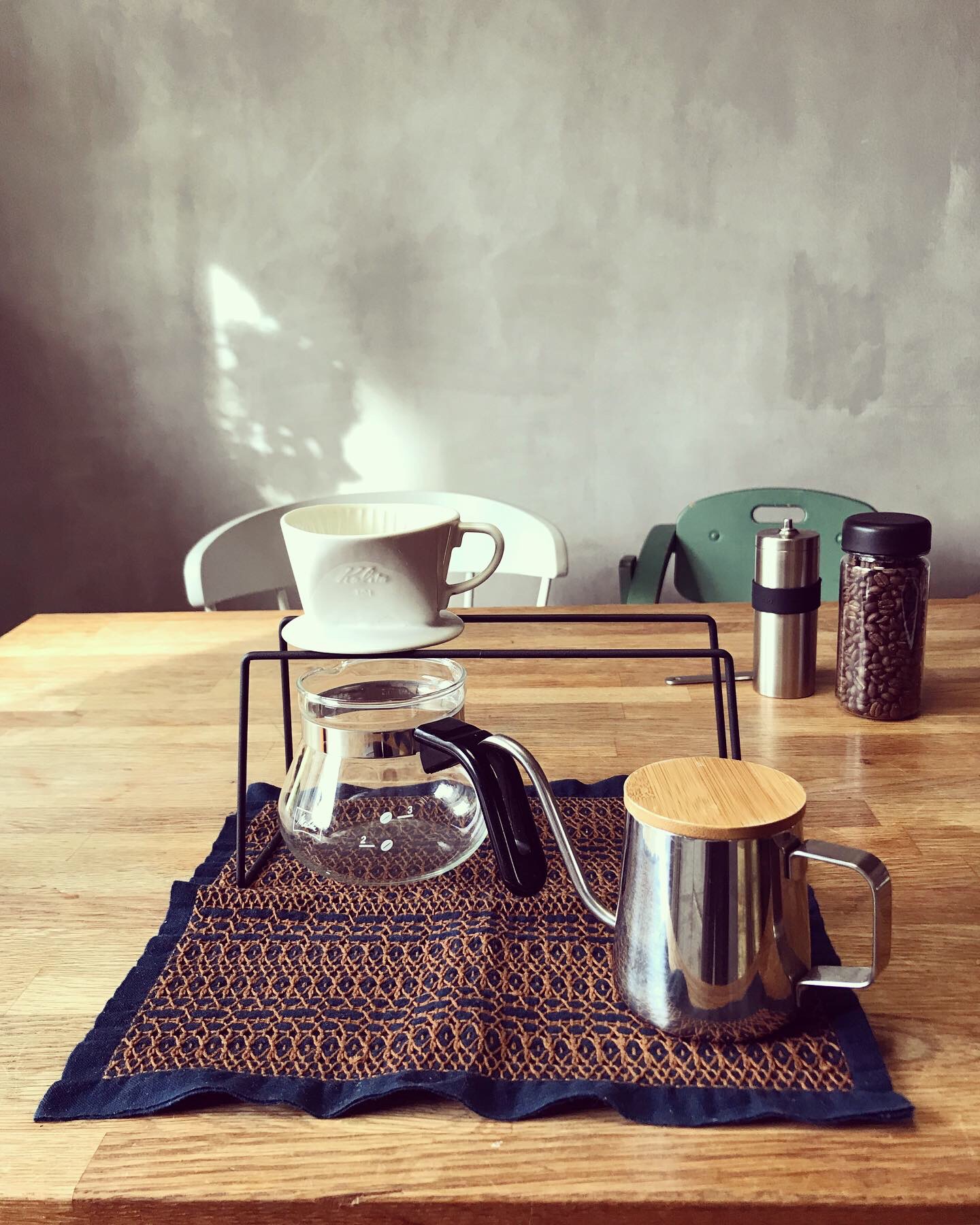 What is Coffee Sashiko Fukin?
Coffee fukin is a Hanafukin (sashiko stitched kitchen cloth) stitched with brown thread on navy fabric. A few years ago, I made one for my husband and it's been his favorite ever since. He always uses it when making coffee and that's why I'm calling it as "coffee fukin."
What's good about coffee fukin?
- The thick texture with woven sashiko patterns on both sides

- Excellent for insulating heat and keep coffee warm

- The dirt or coffee drop doesn't stand out that much

- Perfect for camping or surfing trip (that's what my husband says)
What you can learn in this club
- What Hanafukin is and how to use it
- How to prepare the fabric before stitching Hanafukin
- How to make a reversible design without knots on both sides
- What is Kuguri-sashi?
- Two Kuguri-sashi patterns with weaving method
- How to decorate the edge with several stitching methods

Course Curriculum
The live sessions were held in December 2022 - January 2023.
All the recordings are available as the video lessons.
Check your inbox to confirm your subscription