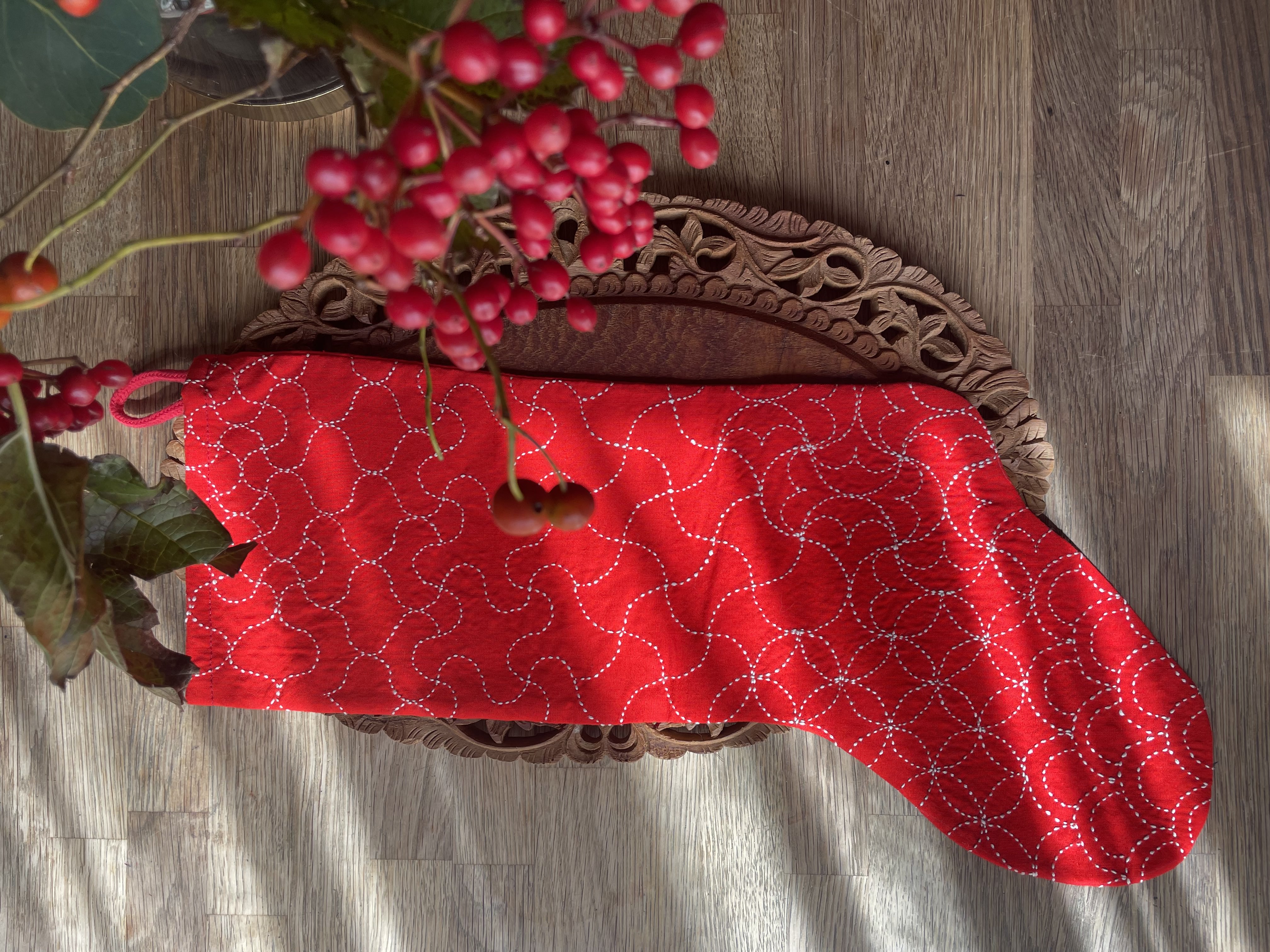 6 Circular patterns that connect each other

Traditional sashiko patterns are
simple, beautiful, and flexible.
Are you tired of copying the patterns from the book?
Do you wanna be more creative with sashiko?
In this workshop, you can learn 6 circular Moyozashi patterns and how to connect them to each other.

Special benefit for participants
The downloadable pattern of the originally designed sashiko stocking will be included as a benefit for course participants. It will make a perfect seasonal gift for your loved ones!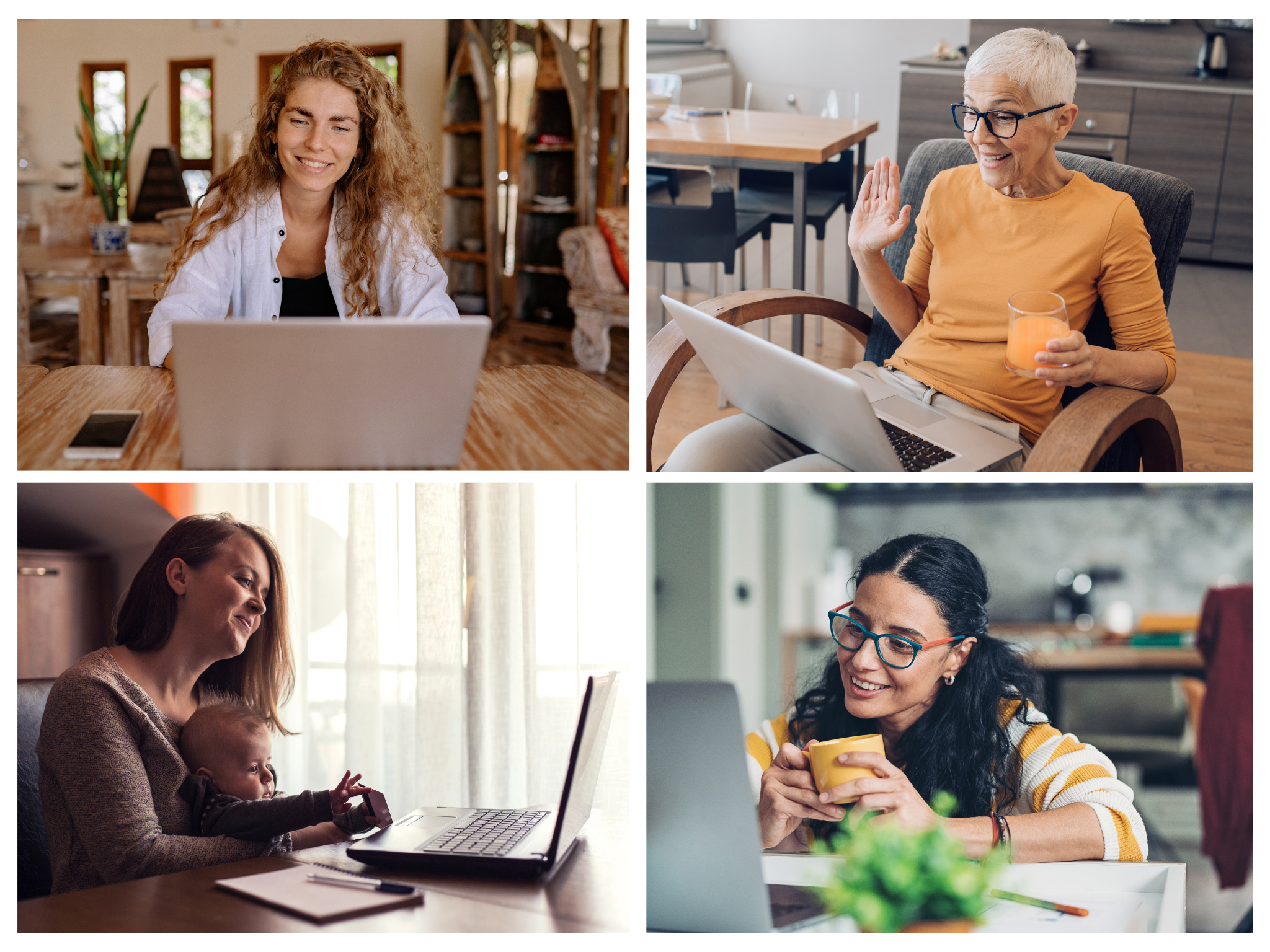 Learn from home,
Connect with the world.

The course will be held on Zoom and you'll have 6 lessons in 2 months. Since people will join from all around the world, the time of the classes is not fixed so that everyone can join live at least once a month. You can join as many as live sessions if possible.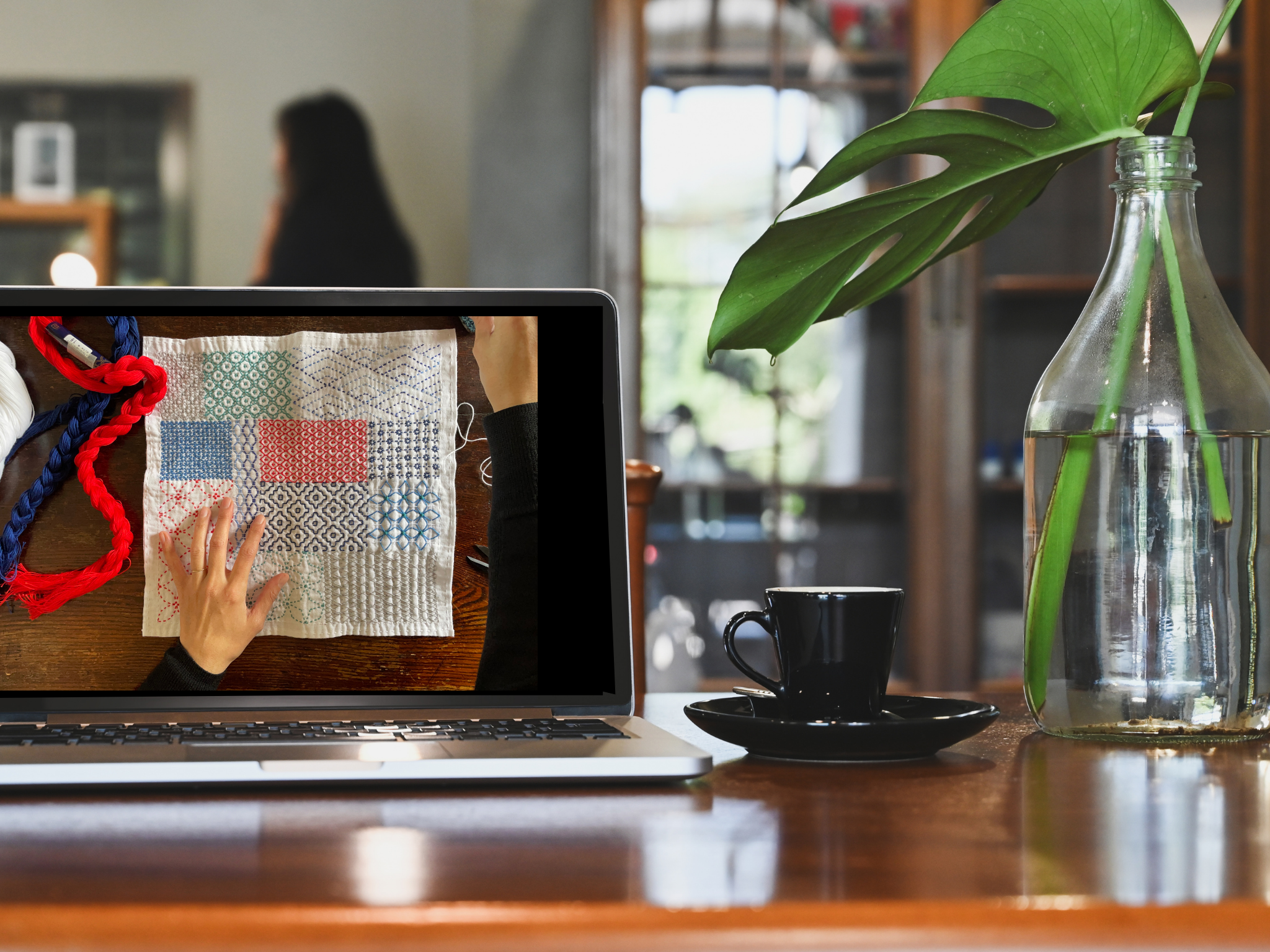 Archived lessons
available at any time.
All the classes will be recorded and archived on the members' site along with the downloadable pdf files. There is no time limitation to watch the archived videos. You can watch them anytime, from anywhere, repeatedly.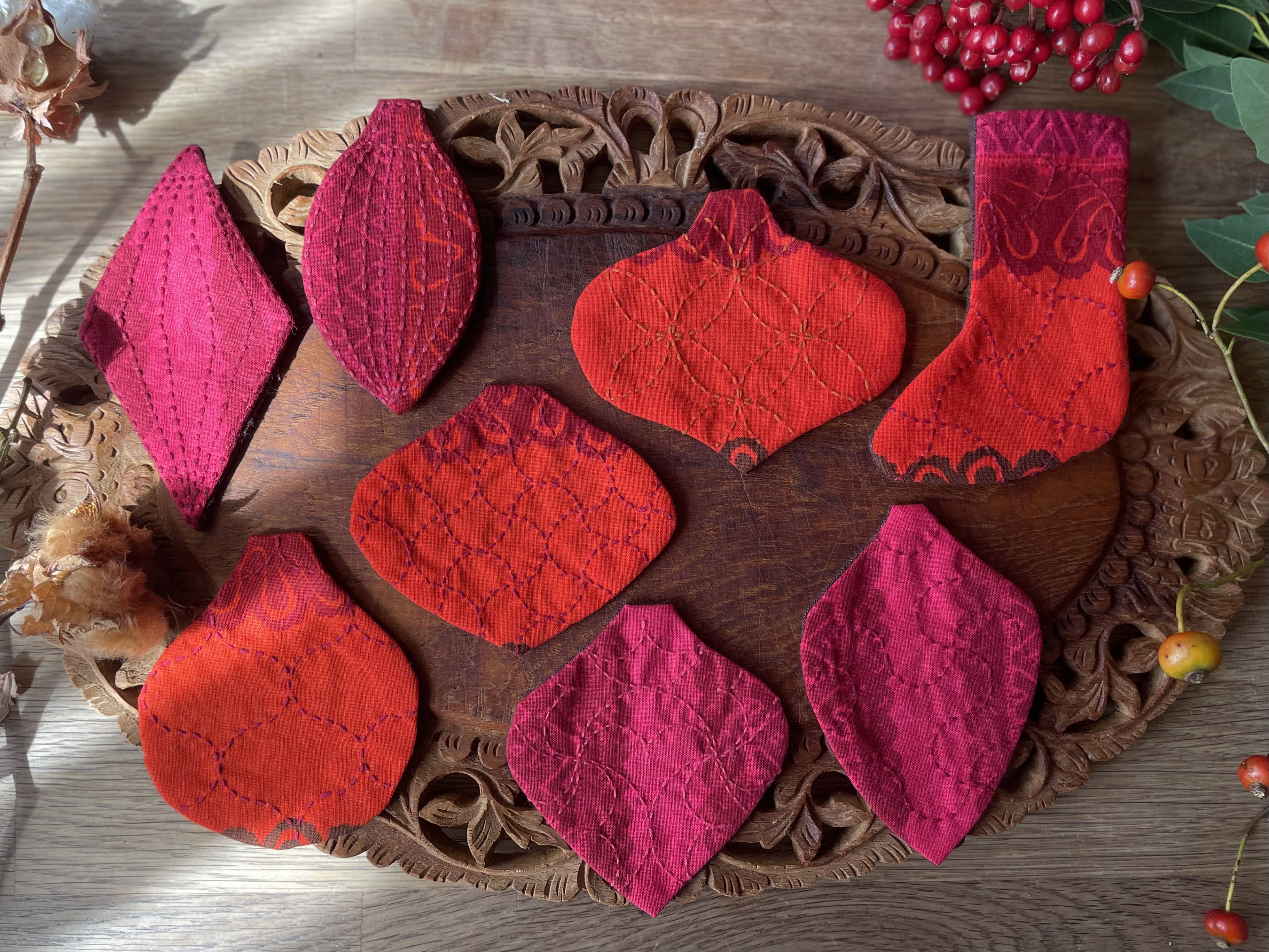 Unleash your creativity.
What do you make?


You can make sashiko ornaments or coasters with each pattern. Or you can stitch all the patterns together to make a table runner. How about stitching these patterns on your worn-out jeans? What do you make with these patterns?

Workshop calendar
Use this Calendar to check when the live sessions will be held.
Set your time zone first, then you can see the date and the time in your time zone.
You can book your spot after signing up for the course.

FAQ's
Can I use any fabric or thread?
If you cannot find any sashiko materials around you, you can use any fabric or threads. When I used to live in New Zealand, I tried lots of threads or needles by myself!

When does the course start?
Starting in October 2022, we will have 6 lessons scheduled in 2 months.
What time does the workshop start?
Workshop starts either at 10am, 3pm or 9pm (JST) in turn. It's because the workshop participants will join from different time zones and I want everyone to join the live session at least once a month. When you can't join the live session, you can watch the recording later.


Click each link to see what time it is in your time zone↓
10am JST in your time zone : https://everytimezone.com/s/29410261
3pm JST in your time zone : https://everytimezone.com/s/977c8166
9pm JST in your time zone : https://everytimezone.com/s/6f04c6e8
Is this course for advanced stitchers only?
Everyone can join this course even if it's your very first sashiko experience. We start from the basic pattern, and all the sashiko terms or unique techniques will be explained repeatedly in the class.

I don't want to be recorded.
The recording will be mainly me teaching and my hands demonstrating. If you don't want to be on the recording, you can mute yourself and ask questions through the chat. Or you can wait for the recording to be uploaded on the members' site. But stitching together and connecting with like-minded people is one of the purposes of this course. so I recommend you to join the live sessions as much as possible.


Check your inbox to confirm your subscription