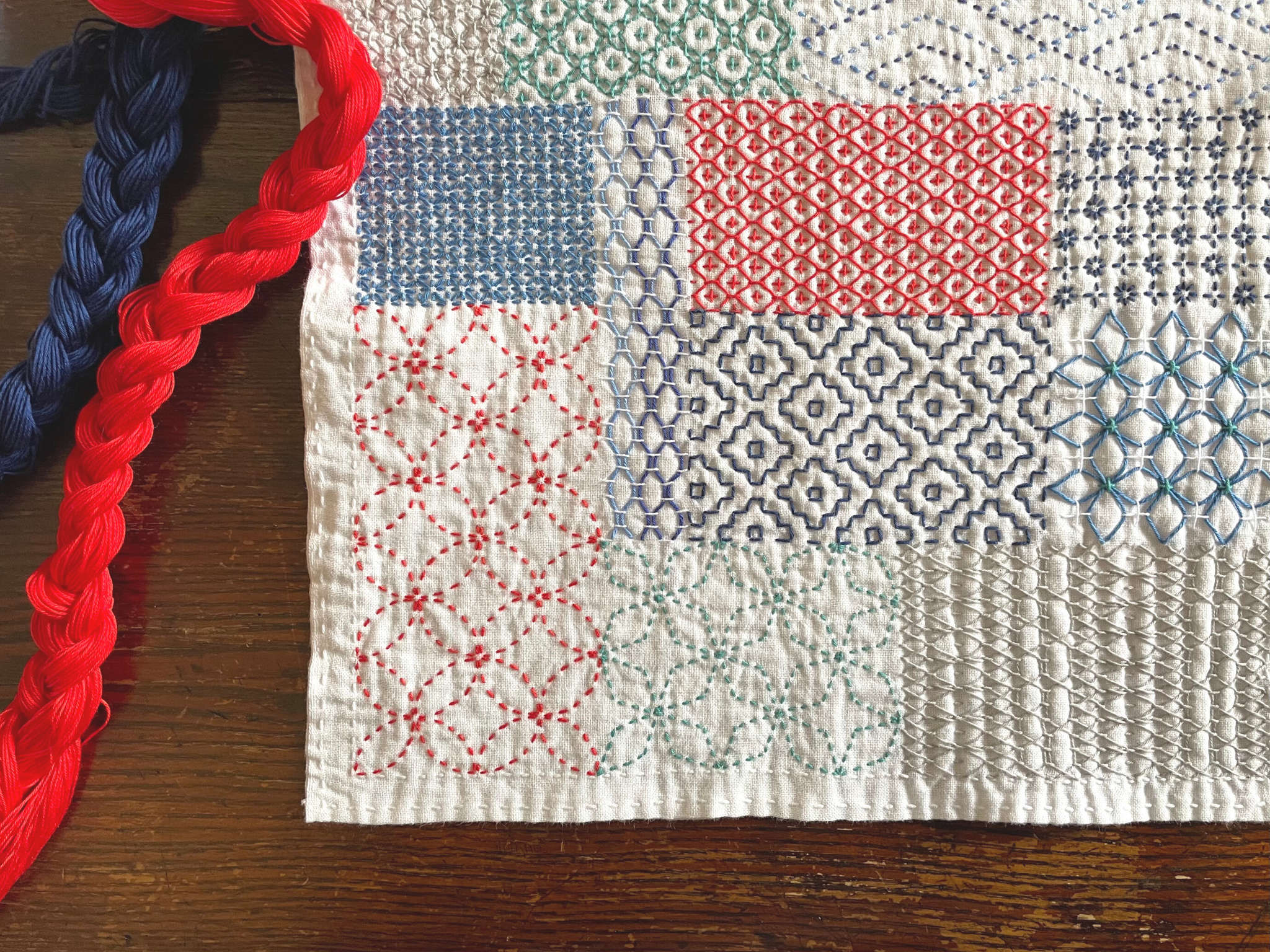 Sashiko with confidence
Sashiko is becoming more and more popular and you can find lots of resources on Instagram or Pinterest. But don't you have small questions whilst stitching? Are you stitching with confidence? From the Japanese professional point of view, the informations found on the internet are not always true.
In this intensive course, you can learn not only all the sashiko techniques, but also Japanese cultural aspects such as Hanafukin's history, original purposes, and the modern ways of using.
The course is carefully designed so that you can follow Kazue's process of making, the idea of combining the patterns, how to place the pattern beautifully, and choosing the right thread for each pattern. She can clear up all your questions whilst stitching, too.
What you can learn
Stories from Japanese cultural aspects
-From mother to daughter
-Hanafukin's original purposes
-The modern ways of using Hanahfukin
Sashiko basics
-Sashiko's three methods (Moyozashi, Hitomezashi, Kugurisashi)
-The need of the thimble and how to use it (or not to use it)
-How to choose the right thread for each pattern
-How to preapre the fabric before stitching
Advanced techniques
-How to make Hanafukin reversible
-How to start and end stitching with no gap around the pattern
-How to stitch without knots
-How to stitch with knots and the way to hide them
-Things you need to know when combining the several patterns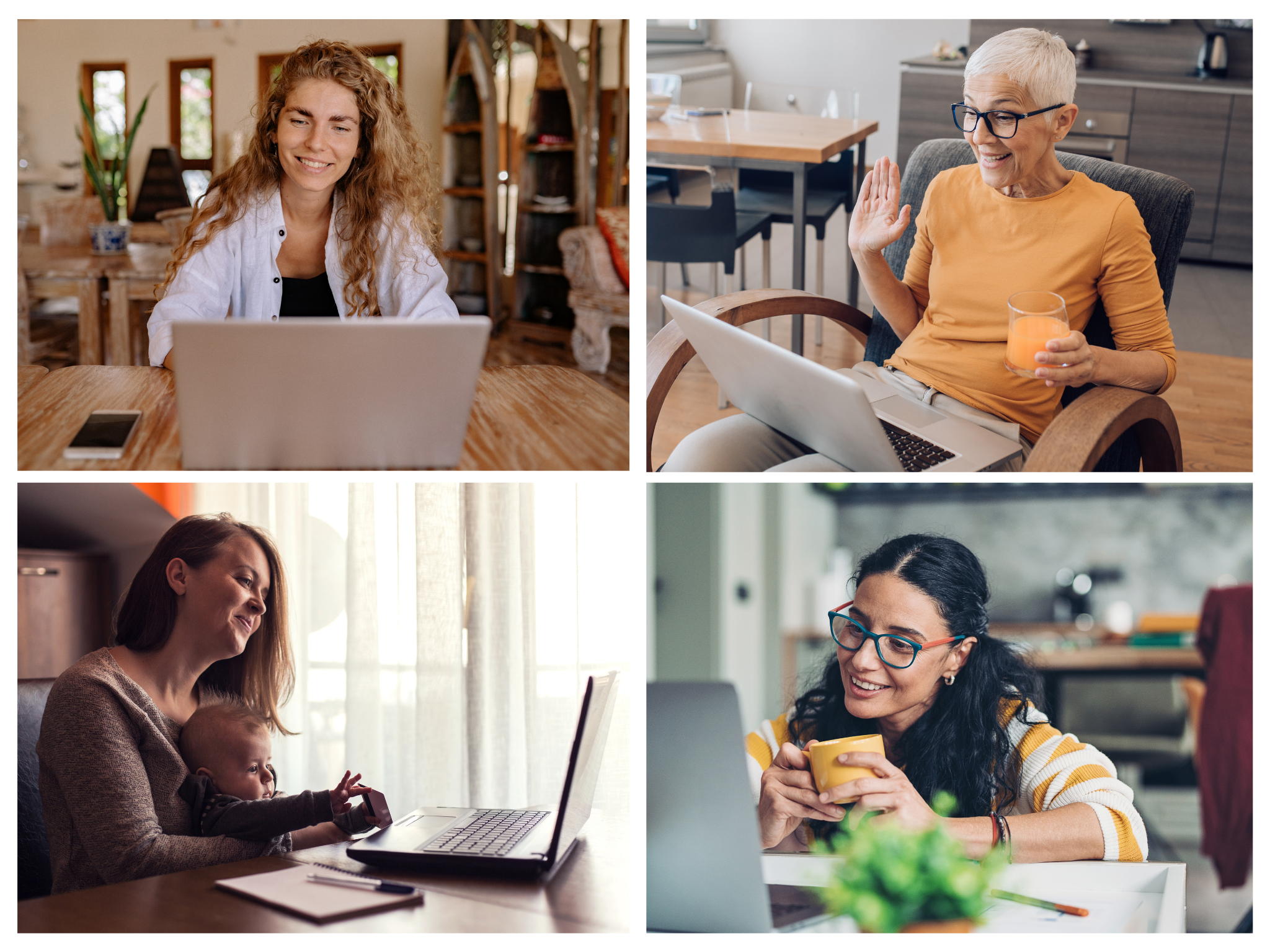 Learn from home,
Connect with the world
The course will be held on Zoom and you'll have 12 lessons in 3 months. Since people will join from all around the world, the time of the classes is not fixed so that everyone can join live at least once a month. You can join as many as live sessions if possible, or you can wait for the recordings to be uploaded on the members' site.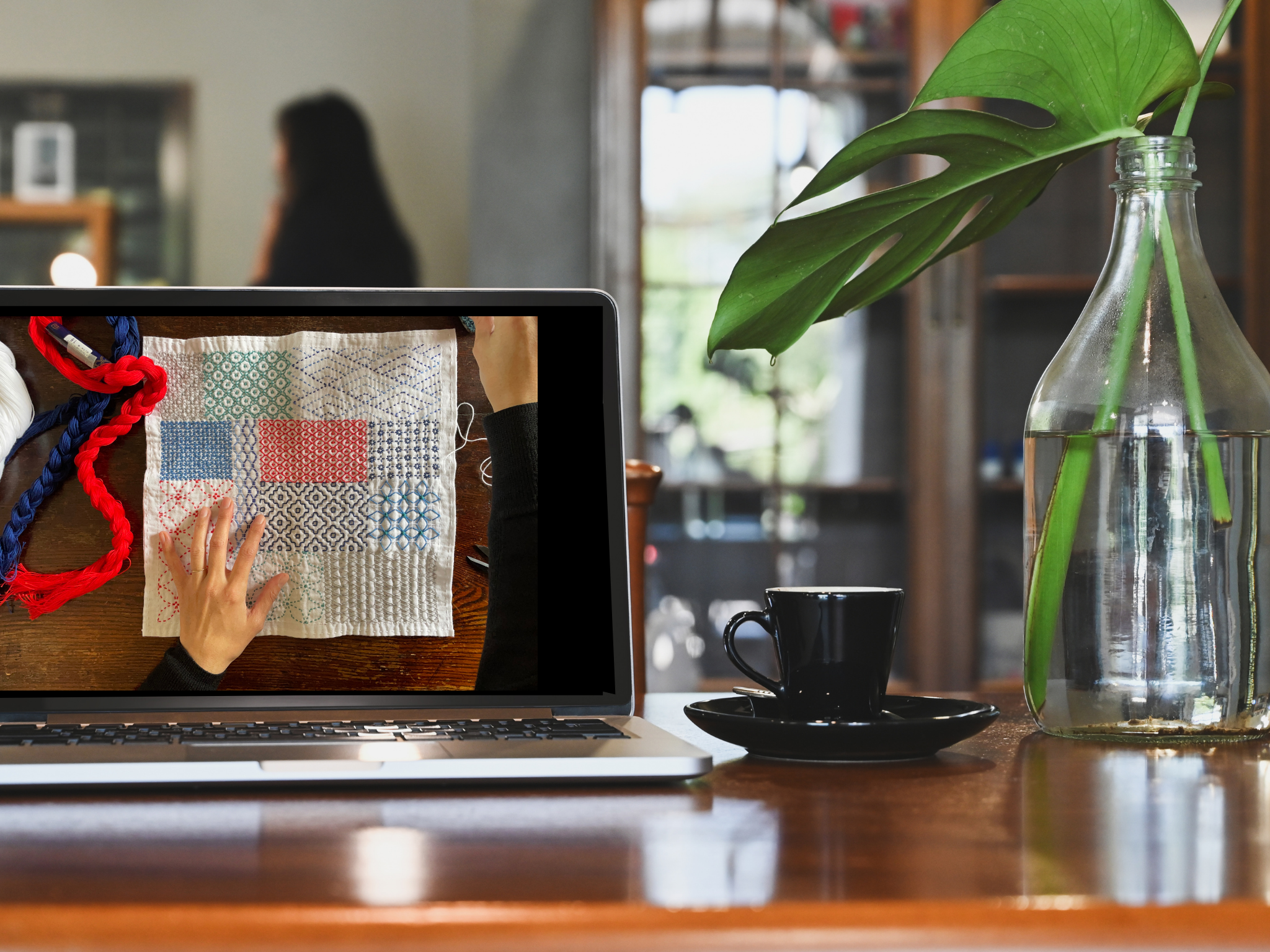 Archived lessons
available at any time
All the classes will be recorded and archived on the members' site along with the downloadable pdfs such as stitching order and pattern variations.
There is no time limitation to watch the archived videos. You can watch them anytime, from anywhere, repeatedly.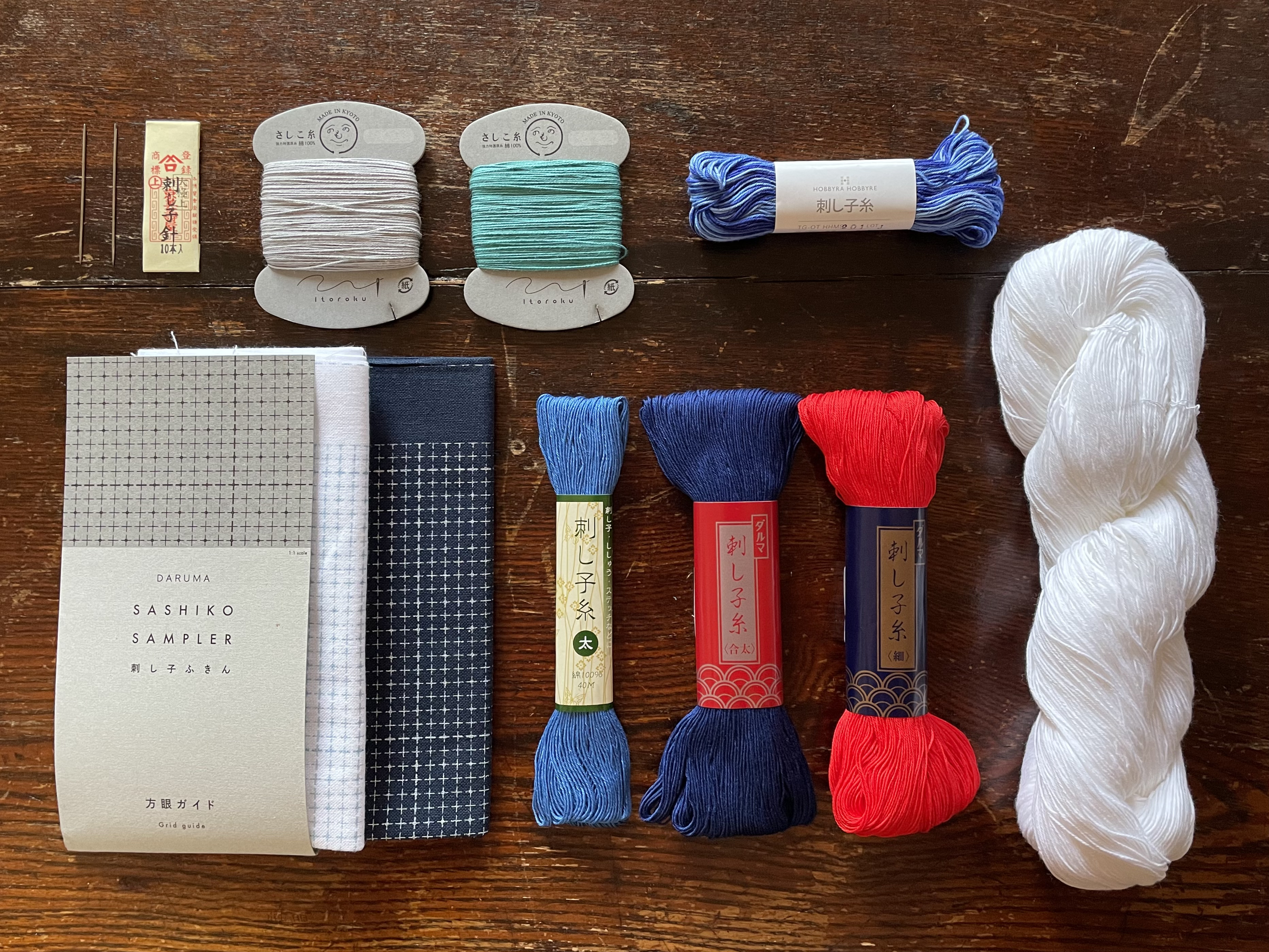 Limited kits
only for the course
This special kit includes seven threads from five different brands, needles and grid stenciled cloths. All the threads are carefully selected to match the designs and patterns of ULTIMATE HANAFUKIN. They are more than enough to make a few hanafukin, so you can use them for your future projects, too!
FAQ's
Should I purchase the kit to join?
The threads in the kit are carefully selected after running several tests, so you can get the best result with the kit. But you can also prepare the materials by yourself.
You'll need
-Sarashi fabric (or thin cotton fabric)
-Sashiko threads both thin and thick with some color options
(For embroidery floss, I'll guide you through how many strands to use)
-Sashiko needle (or long needle with big eye)
-Fabric marker


When does the course start?
Starting in April 2022, we will have 12 lessons scheduled in 3 months. It means almost once a week.
What time does the workshop start?
Workshop starts either at 10am, 3pm or 9pm (JST) in turn. It's because the workshop participants will join from different time zones and I want everyone to join the live session at least once a month. If you can't join the live session, you can watch the recording later.
Click each link to see what time it is in your time zone↓
10am JST in your time zone : https://everytimezone.com/s/29410261
3pm JST in your time zone : https://everytimezone.com/s/977c8166
9pm JST in your time zone : https://everytimezone.com/s/6f04c6e8
Is this course for advanced stitchers only?
I won't say it's easy for beginners. But you can learn how to make hanafukin step by step from scratch, so it is possible enough. I will be there for you to help you complete. Beginners are welcomed to join!
I don't want to be recorded.
The recording will be mainly me teaching and my hands demonstrating. If you don't want to be on the recording, you can mute yourself and ask questions through the chat. Or you can wait for the recording to be uploaded on the members' site. But stitching together and connecting with like-minded people is one of the purposes of this course. so I recommend you to join the live sessions as much as possible.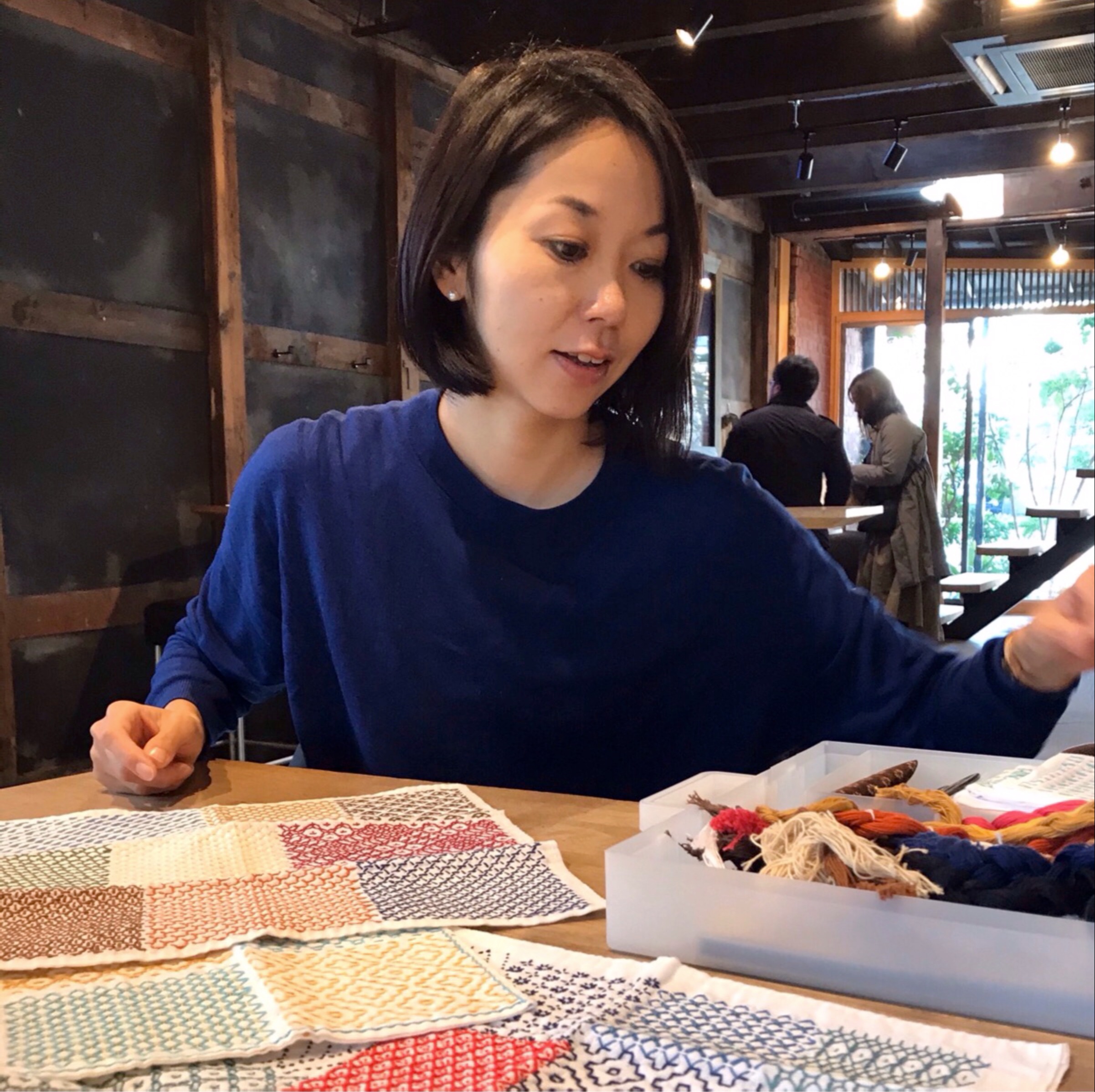 Kazue Yoshikawa is a Japanese crafter based in Kyoto, Japan. She is offering sashiko lessons and private craft tours to tourists from all over the world.
She started to teach sashiko online in June 2020 and currently offering monthly sashiko lessons in which all the spots fill up fast. The total number of her workshop participants has reached to 1000 from over 30 countries.
This ULTIMATE HANAFUKIN program is her first intensive course which is focused to learn sashiko more deeply and systematically. Her dream is to make SASHIKO.LAB the place where sashiko fans from around the world gather and enjoy stitching sashiko together.
Kazue Yoshikawa / SASHIKO.LAB
Check your inbox to confirm your subscription